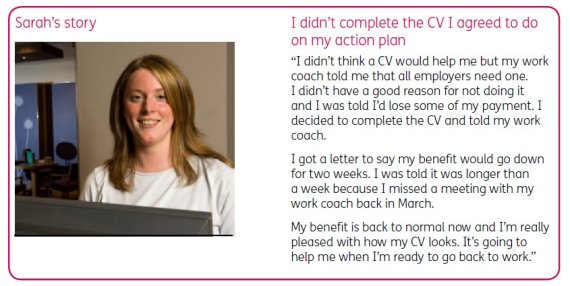 I hope you have had a wonderful summer, and what a summer it has been! It really has been glorious for this observer, apart from the weather. Let me tell you of it.
It all began in early July. I was living in a flat with my insufferably smug Australian housemate, who awoke me every morning with chants of "5-nil! 5-nil!"
This wasn't entirely bad, for I had to be up and about. You see, I had found a useful little line of business writing fictitious life-stories about benefit claimants. I sold them to the DWP for three quid a piece. Why was I doing this? So that I could register as many times as possible to be part of the social event of the season, namely the Labour Leadership Contest.
Severally, I cast votes under the names of Joseph Starling, Eric Charles Lynton Blair, Denise Thatcher, Mark Serwotka, Lord Douglas Hogg, and Elizabeth Saxe-Coburg-Gotha, amongst others. Of these, a fair few were rejected because I didn't share the values of the Labour Party (ECLB and Serwotka were right out apparently), but I still got in with Denise and Elizabeth, and with the vote cast by proxy for my cat, Boris.
Upon leaving the DWP one day, after selling a particularly brilliant story about a claimant who hadn't realised that you had to apply for jobs (IDS loved that one), I bumped into my old friend John, or Lord Sewel as he likes to be called in private life. He invited me round to his place for some tarts and coke, but I excused myself as I was on a diet.
I felt like a fool when I read the following Sunday's papers. I'd clearly missed the party of the summer. Still, it was probably for the best as our outfits would have clashed, and he pulls off orange so much better than I do.
I had, in the meantime, been informed by a panicking MP that I should be worried. My details were about to be released on the internet after the Ashley Madison hack. I wasn't that concerned at all, as I am unmarried. I had only signed up to it on a holiday in Ottawa, where it was very popular. In fact, it was so popular that single people couldn't get the slightest bit of romance at all. People were getting married in order to have affairs.
So I fabricated a marriage and had a whale of a time though, upon the release of the information, my ex-mistress was furious at the deceit. Actually, she claimed to be even angrier at my deception than her husband was at hers. "Who's the real victim here?" she asked.
Still, life moved on and summer of course brought the prospect of foreign travel. Given that 2015 is the 800th anniversary of Magna Carta and the 750th anniversary of the first Parliament, I decided to explore the roots of Democracy. So, I visited Athens, and if this is how democracy turns out, then perhaps we should have second thoughts. Everyone was woefully depressed and broke and no-one smiled. It completely ruined my Instagram feed.
So, disappointed and in search of an alternative political system which guaranteed economic success, I travelled to China. Which went well.
And so, I returned here and passed Andy Burnham, who was trying to decide what his political message of the day was going to be by looking at a weather vane. I asked him how the campaign was going.
Quite a fantastic summer had been had, and I returned to my flat to find my Australian flatmate, whom I greeted with the now customary salutation of "60 all out!" He was still insufferably smug though, but I love the bugger all the same.
The North by North Westminster Diary will return in full soon.
Follow North by North Westminster on Twitter: https://twitter.com/NByNWestminster
Like our Facebook Page: https://www.facebook.com/northbynorthwestminster?fref=nf
Follow us on SoundCloud: https://soundcloud.com/north-by-north-westminster