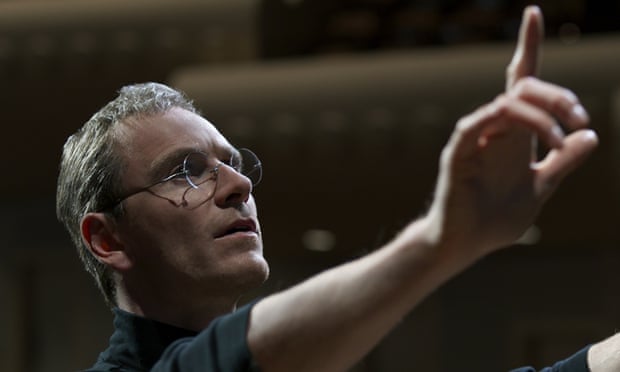 Given that it is the end of the year, and it is the season of self-indulgence, and I like writing lists, I have written a Films of 2015 list.
This is not a list of what I think to be the undisputedly "Best" films of the year (I haven't seen nearly enough films in order to do that). Rather, these are the films I saw this year which I would recommend most.
10. Bridge of Spies – in the hands of any other director and actor, this would have been merely solid. However, this is a really-good thriller with an old-fashioned feel. It doesn't quite reach the heady heights of some of Spielberg's similar works, but Hanks is on top form with a funny and intriguing script. Good turn from Mark Rylance in this tale of the importance of every individual's rights.
9. Steve Jobs – a witty and interesting look at the enigmatic man behind a corporate personality cult. Uneven though it was, it is one of the most intelligent films you'll ever see and when it hits top gear it is electric.
8. Selma – A powerful film on MLK, with a spellbinding performance from David Oyelowo. It tells an important story well without much bombast.
7. Carol – a beautiful and tender portrait of forbidden love that is played so perfectly by Cate Blanchett and Rooney Mara. Todd Haynes gives it a visual flair (all reflections in windows and glances through thick plumes of cigarette smoke) and evokes the 50s period with delicacy.
6. Star Wars: Episode VII – The Force Awakens – J.J. Abrams saves the franchise and gives it heart and soul and a new lease of life. If you've been hitherto unconvinced by Star Wars, then this is the one to transport you to that galaxy far, far away.
5. The Lady in the Van – brilliant comic filmmaking, driven by Maggie Smith's knockout performance and Alex Jennings terrific incarnation as two sides of Alan Bennett. Bennett's script is as poignant as it is hilarious.
4. Brooklyn – a lovely, lovely film about love, family and home. Saoirse Ronan delivers a thoroughly deft performance in this emotionally honest elegy which beautifully moves from comedy to tragedy to hide-behind-your-hands emotional drama.
3. Inside Out – the only imperfection with this film is that it isn't really for its young audience. I cried like a child, but no child could understand why. Heart-breaking and wise – this will nevertheless be vitally important for slightly older children. A work of heart and genius.
2. The Martian – I can rarely remember a more joyous experience. I certainly cried once from pure joy during the "Starman" sequence. A whip-crackingly quick script, Ridley Scott producing all of his visual flair and Matt Damon being magnificent as the lead of a great cast. It never dropped its energy or its imagination, and had me enraptured from start to finish. What more can one reasonably ask of the cinema?
1. Whiplash – a near-perfect little film. Pumped with French Connection-esque adrenaline, tension and magnetism, this has the sheer cinematic energy you'd expect from an action film. But it's a film about men sitting in a room playing drums. It's an extraordinary achievement that thrills, terrifies and exhilarates from the first percussive beat to the last. Miles Teller is a revelation, but J.K. Simmons is a master.
(And two to look out for that haven't yet come out on general release)
High-Rise – A bizarre and unsettling film about social collapse, where every inch of every frame appears to have been meticulously and beautifully designed.
Trumbo – A very timely film about the screenwriter who was blacklisted during the days of McCarthyism. It tells the story with oodles of wit and charm, and doesn't beat you over the head with its message. Features a terrific big screen turn from Bryan Cranston.