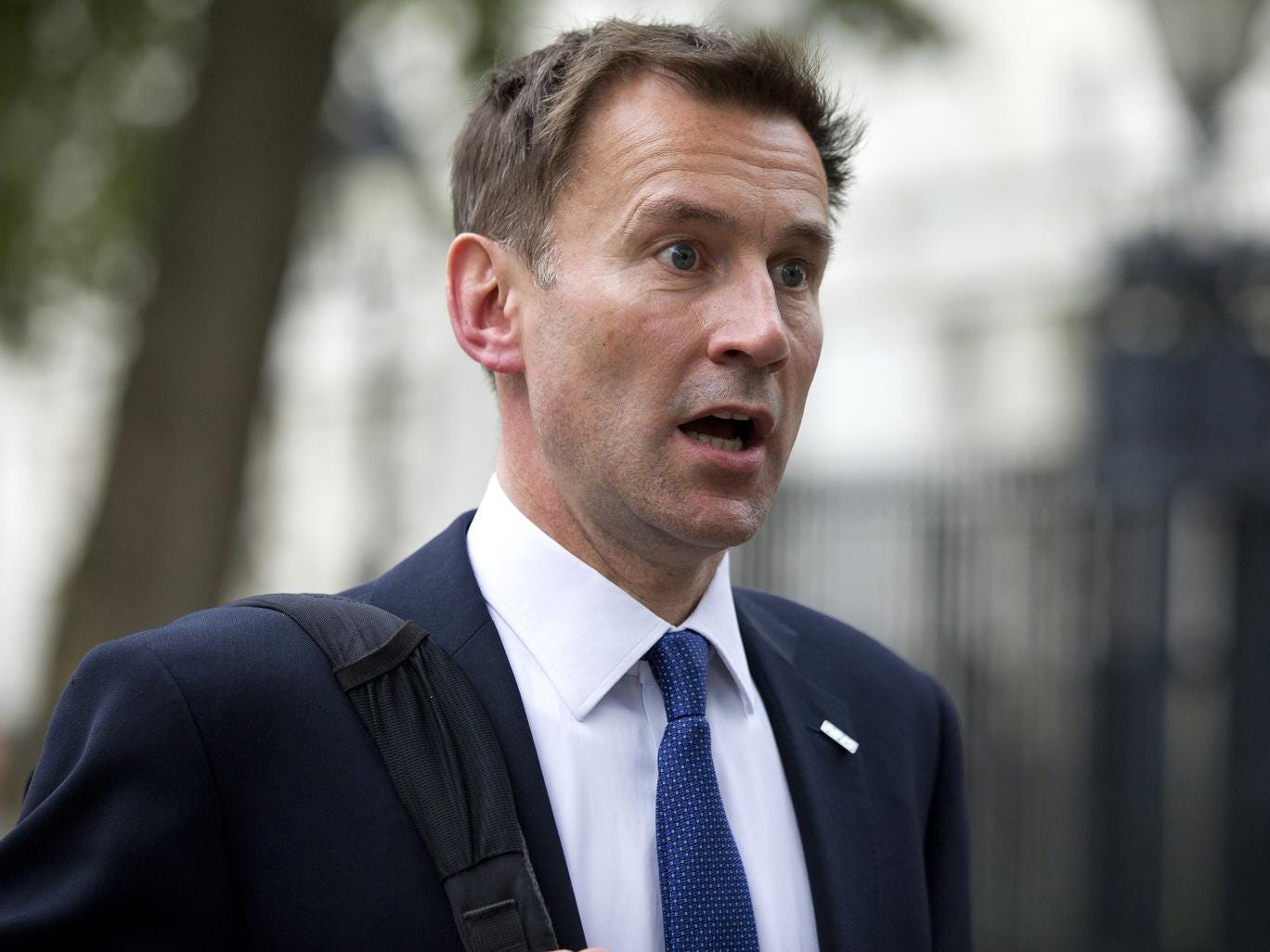 Thursday 19
th
November
It has become apparent that health policy is a murky and intriguing world.
After the election, the bastard Tory Government and Health Secretary Jeremy Hunt felt mandated to introduce a seven-day NHS, as mortality rates at the weekend are considerably higher than those during the week and they wanted to rectify this – the murderous villains. Furthermore, they followed up a promise to invest upwards of £8bn pounds in the health service so that Simon Stephens, Chief Executive of NHS England, could impose his plan to "save the NHS".
Unfortunately, as a consequence of all this, a new contract for Junior Doctors was introduced, and its details were controversial. Basically, if you were a JD, you could be expected to work for up to 15 hours as your normal working time, Monday-Saturday. There were worries about the quality of service that this quantity of hours would provide, and about morale within the NHS. Furthermore, when the Government invited the British Medical Association to talks over the new contract, they were told that 22 out of the 23 points were non-negotiable. Which was Jeremy being a classic Hunt, and served to alienate the BMA.
Nevertheless, the BMA did some spinning of its own. Before any figures were announced, they posted a calculator on their website announcing that members would see their pay reduced by 30%. A claim for which they had no evidence. And when the Department of Health did issue figures, they also put out a guarantee that any individual's pay would not go down, apart from those who are already working unsafe levels of overtime – one of the doctors' concerns about the new contract.
No matter though, and the BMA issued a ballot on strike action. At the eleventh hour, the Health Secretary announced a new contract offer with a headline grabbing 11% increase to the basic rate of pay and invited the BMA to come to the table for talks; and offer which they refused. A phrase comes to mind involving horses, stable doors and bolting.
Now we have the results with 98% of those balloted supporting a strike which can only impact one group of people: patients. Jeremy Hunt is, at present, refusing to go to talks at the conciliatory service ACAS.
So, here we are. The Health Secretary has been stubborn and evasive. The BMA has been economic with the truth and evasive. There maybe a genuine wish to protect the sick from both sides, and both may want a better health service. But rather than meet in the middle, both appear to have dug in their heels and now patients from the 1
st
December can expect a lower quality of care – and it won't even be a weekend.
One thing does seem to be clear in this murky and intriguing world: nobody is really coming out well from this.