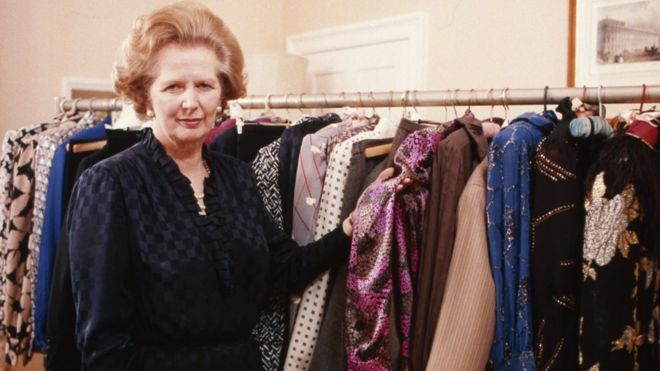 Thursday 5th November
In these times of strife and discord, it is important that we focus on the real issues that affect modern Britons. Unless you're the editor of The Daily Telegraph and you've run out of pictures of the Duchess of Cambridge.
Perhaps that is why, this week, they have focussed on the V&A not taking a dead woman's clothes. The question is: did they refuse to take them on the grounds that they're not Oxfam, or did they refuse on the grounds that the dead woman in question was Mrs Thatcher?
Now, I know what you Guardian readers out there are thinking: why would anyone want to accept the clothes of Satan's priestess? Well, you have to understand that Telegraph readers view her as a modern day angel who gives Mother Teresa a run for her money. Readers of The Times couldn't care less, and readers of The Independent just really want to talk about climate change for two hours before breakfast.
Anyway, the new chairman of the V&A, Nicholas Coleridge, has described his "stupefied surprise" at the story, and added "there has been no turning down of her clothes at all", which seems like very lacklustre laundering.
The clothes go up for auction shortly, and maybe some of them will be bought by the proposed Thatcher Museum. Well informed sources claim that, at this museum, you will be able to deliver the "No! No! No!" speech from a replica despatch box, ride around in a tank whilst wearing a scarf, and relive the Brighton Bomb. And - I promise you - I've only made one of those up.