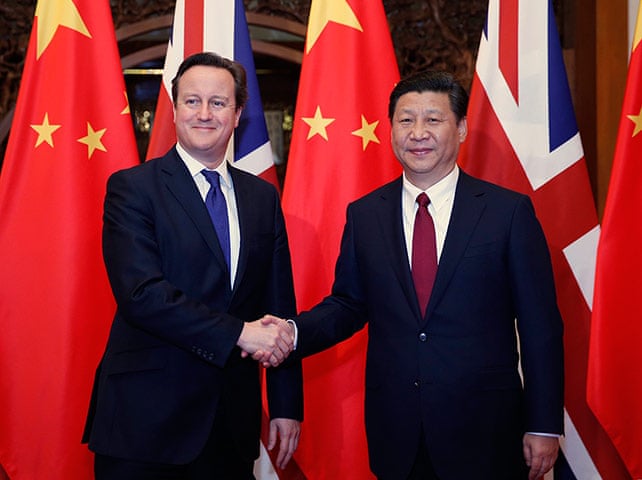 Tuesday 20th October
There's a State Visit in town, and after last week's controversies over our relationship with Saudi Arabia, David Cameron could really use the visit being from a country with an excellent human rights record.
It's not from one of those.
Still, just so long as it's an economic partner who is contributing to the greater good of British industry, and not, for instance, one that is actually directly responsible for… oh, I don't know... this week's collapse of our steel industry, say.
Oh dear. It appears the state in question is exactly that.
The Chinese President, Xi Jinping, is here, with all the usual fanfare of a State Visit, but with a more than usual number of awkward questions. Why do you arrest so many political opponents? Why do you allow sweat shops? Why are we putting up with your cheap steel that's destroying one of our last industries standing? You know – the sort of light dinner party conversation you'd expect at Jeremy Corbyn's house, and why all eyes are on him at tonight's state banquet.
They are big and important questions though, and given them it is concerning the President Xi told Parliament today that Britain and China are becoming "a community of shared interests". Be calmed though. It seems like our shared interests only include money, energy infrastructure, football and money again.
And we have spoken to China about human rights, with the now traditional game of inter-governmental charades, where David Cameron tries to get President Xi to guess "human rights". Upon the President's correct guess, he asks "What are human rights?", to which the Prime Minister responds "They're not important. It's just important that we mentioned them."
It took a while to get to that stage. The Prime Minister attempted the first word by pointing to himself repeatedly, and Mr Xi only got to "human" via guesses of "toff", "lame duck" and "Miss Piggy's fiancé".